Available with
Free
Tailored
Team
Changing your password
The Change Password menu item is not present when using an external mechanism to authenticate with iTop (such as LDAP, Active Directory, or a Single-Sign-On authentication). In this case you should use your usual method to manage your password.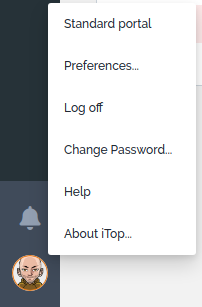 Click on the Change Password menu item, to display the change password form: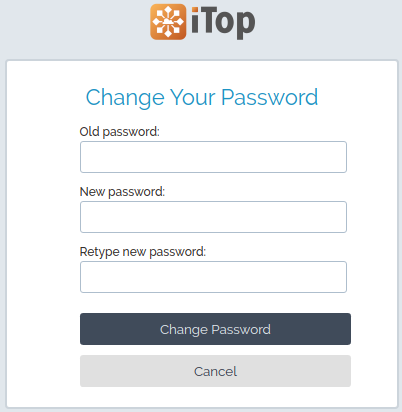 Type the Old password in the Old password field. Next, in the New password field below, type the new password. Retype the new password in the third field. When this is done, click Change Password to validate your change.
If you forgot your password, ask your administrator to reset it for you.
For iTop Owners please refers to the Admin guide.