Available with
Free
Tailored
Team
Dependencies with the service catalog
 
The Helpdesk module is linked to the service catalog in order to:
define which service and service subcategories can be selected for a given customer

define to which team a user request can be assigned

compute time to own (TTO) and time to resolve (TTR) deadlines
The list of services displays only the service that have been purchased by the selected customer via a customer contract. The list of service subcategories displays only the sub categories corresponding to the selected service and the selected request type.
The following picture describes the relationships between the service catalog elements and user requests.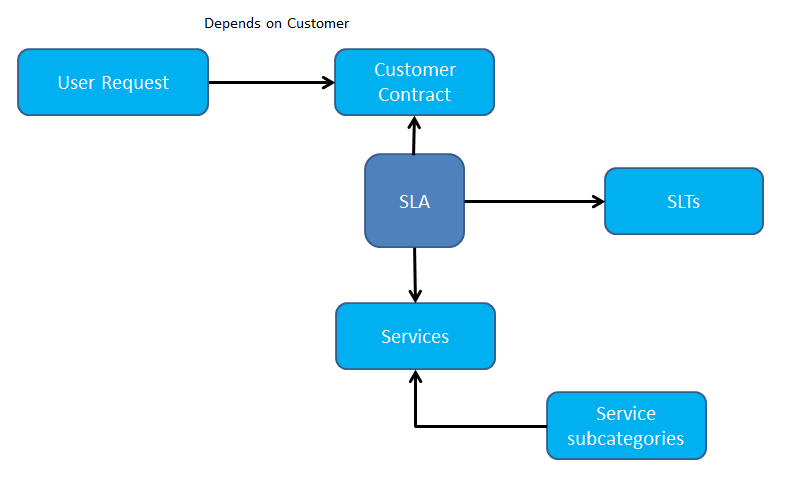 Only Services with a defined Service Family are proposed in the Enhanced Portal