A community platform for iTop 
The HUB is the one stop place for iTop community to access personalized information, enhance features through product extensions, and buy services to learn, customize, and operate iTop.
In other terms the Hub is an iTop content aggregator and an iTop extensions online shop. The Hub is only available for iTop community users and is not adapted for iTop SaaS users. 
By joining us, you will be able to learn how to use iTop, to customize your instances to better fit your processes and to contribute to a growing and active community of users !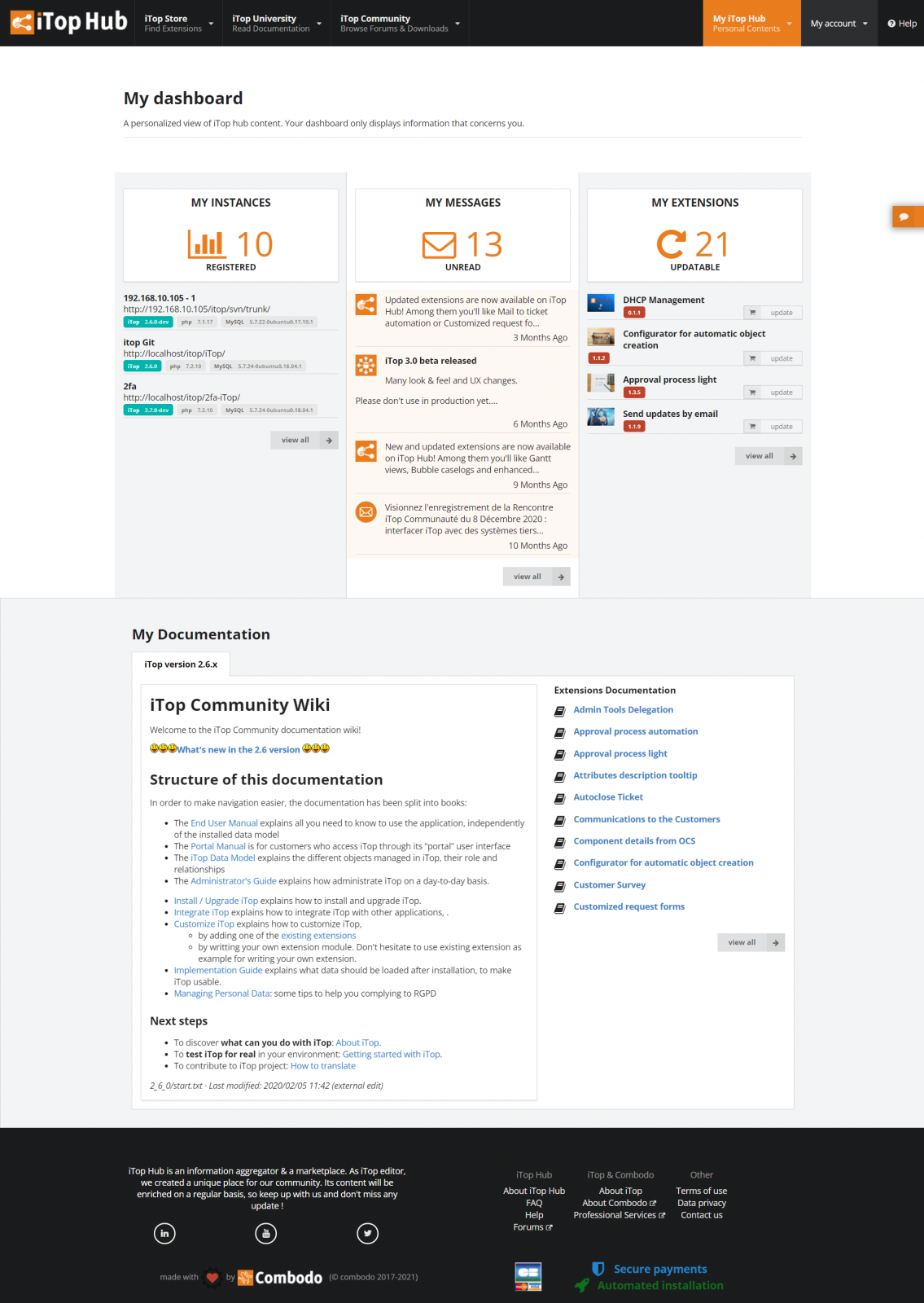 Learn
Documentation: 
Get a personalized access to iTop & its extensions full documentation so you can become an expert on your own.
iTop University: 
Learn how to use iTop by browsing our web demo and video tutorials. 
Manage
Dashboard
Access all of the hub information through a personalized view and get just the information you need.
Instances comparison
Get a global view of your instances through a dedicated comparison tool for a better IT management.
Customize
Training
Learn how to customize your iTop and adapt it to your processes.
Store
Customize your instances to adapt them to your processes by downloading extensions.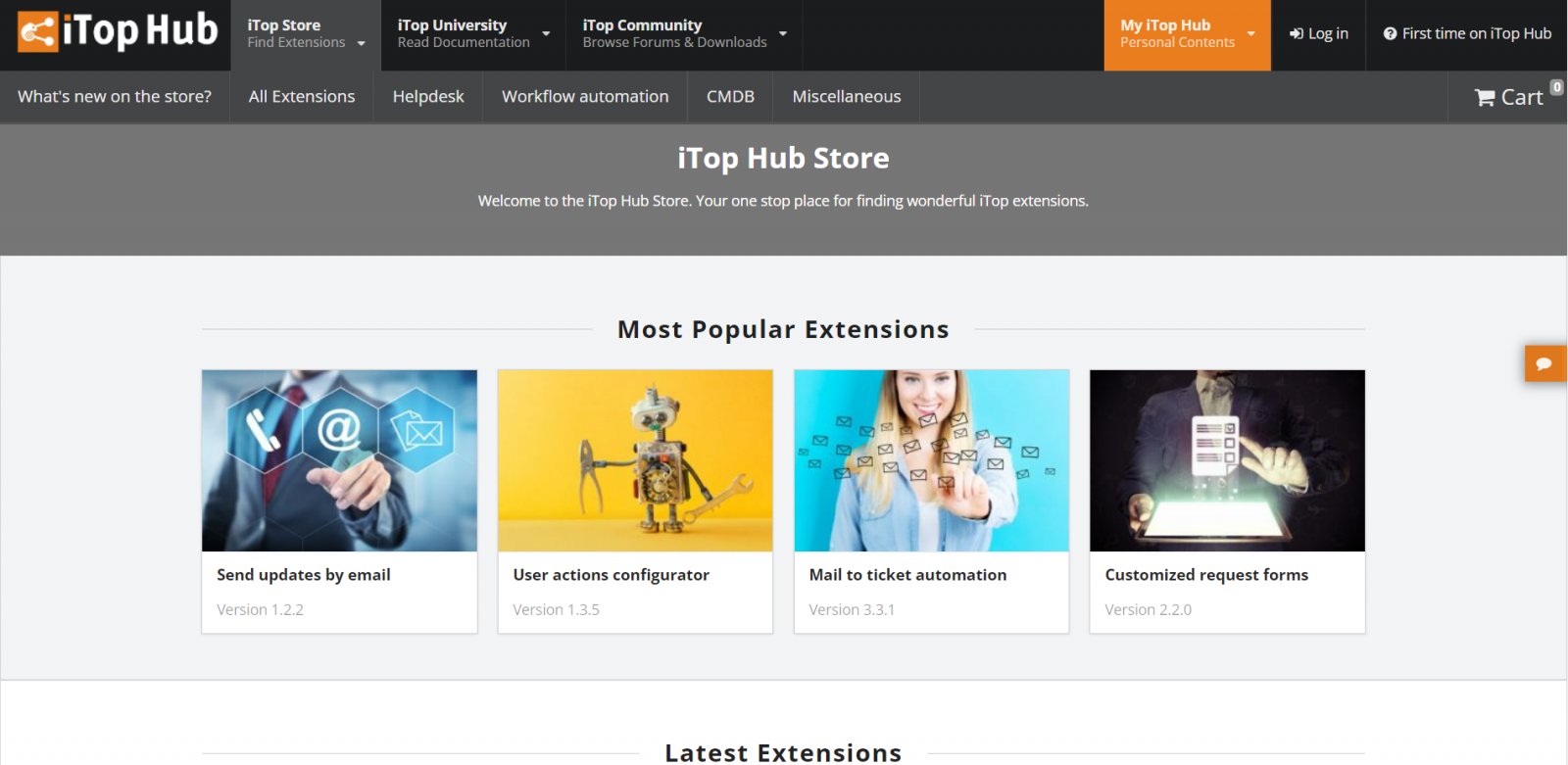 Contribute
Forum
Share your insights and difficulties with our community. Get help, share and contribute among other users.
Open source
Get access the the full source code of iTop to contribute and adapt the solution. 
---

Find more information and register on iTop Hub.