LDAP Synchronization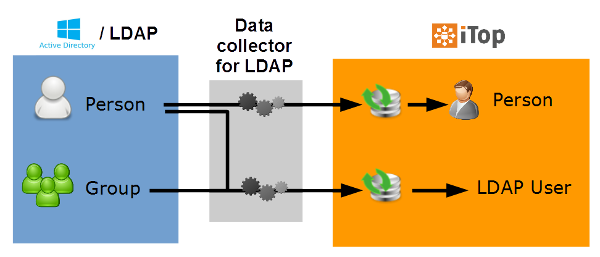 Features
Main functions:
Automatic creation and update of Persons and Users in iTop based on LDAP data.
Automatic assignment of Profiles to Users based on LDAP groups (this is optional).
Limitations
The current version is synchronizing neither the Organizations nor the Locations.
The location of person and the manager of a person are not synchronized.
The collector is collecting data from one single LDAP directory instance only.
Date format of the source data must be YYYY-MM-DD (hh:mm:ss)
Data Collector overview
How data collector works
Collectors are small ETL. Some parts can be customized by configuration, others by code.
⬇ Extract:
🔁 Transform: mapping can be done by configuration
⬆ Load: as the collector uses the iTop DataSynchro, this phase will be customized only by configuration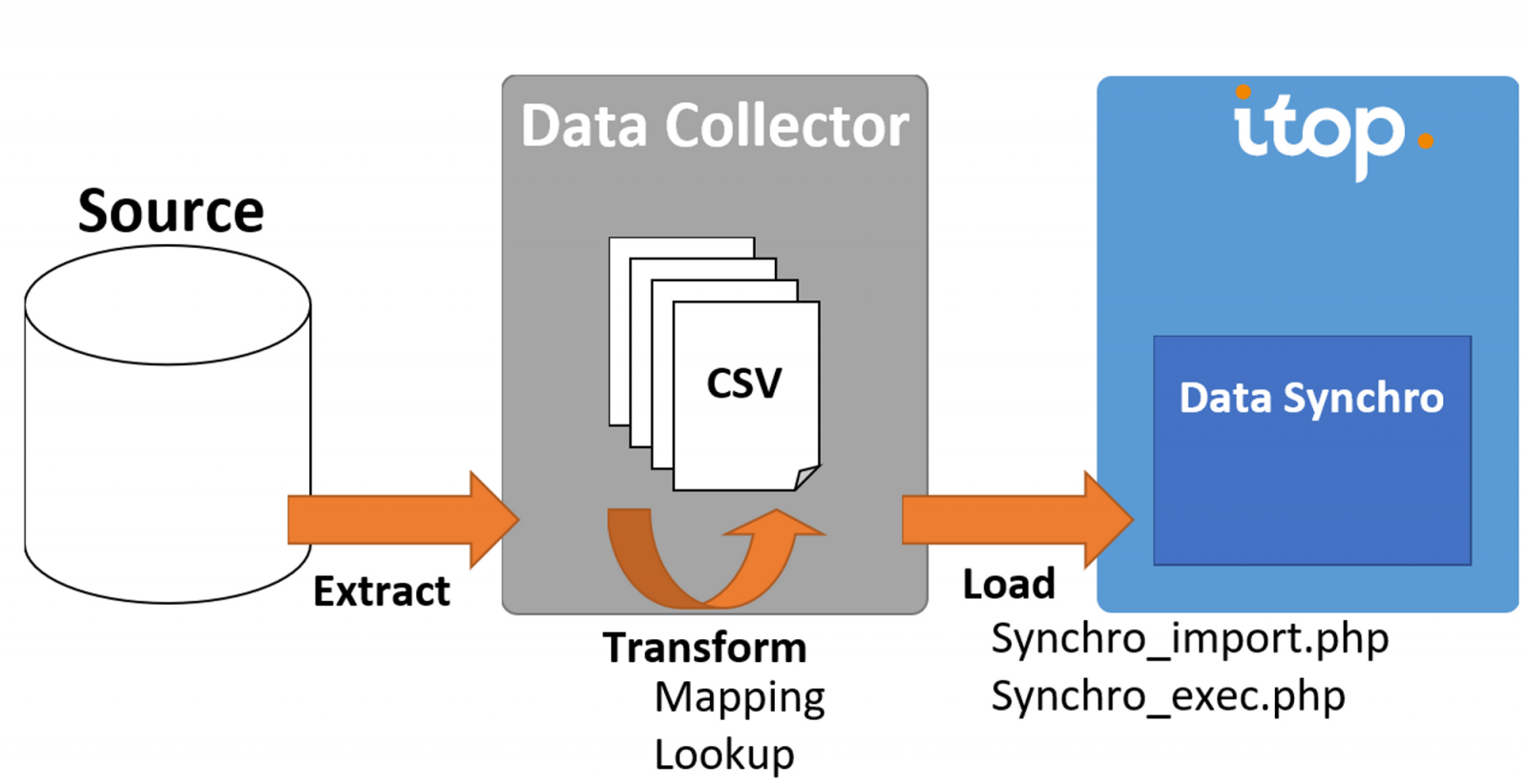 Event issue creation
eventissue_log_level has been added to be able to track collector issues from iTop console directly.
Example of EventIssue created

Data Mapping

Configuration
Your iTop instance has a fix IP. Open your firewall for your instance IP on your LDAPS port.
To configure LDAP synchro you need :
Your LDAP URI
Your credentials (We suggest you to use a account with read only access to your LDAP)