Available with
Free
Tailored
Team

A French ITSM solution editor
Founded in 2010, Combodo is an open-source ITSM solution editor and since 2020, a SaaS editor.
The Grenoble-based company has developed several tools around its flagship project, iTop, in order to address the needs of everyone.
Our main objectives are to combine ease of use and pragmatic tools by providing flexible and affordable solutions to businesses of all sizes.
In constant growth, we are continuously improving our products day after day, to allow each company to respond to the new requirements of its market.
Our values
Satisfying our customers by enabling them to save considerable time every day in managing their IT assets

Allowing all types of structures and budgets, access to a fast and effective ITSM solution

Be passionate, enjoy what we are doing: the best way to excel
The SaaS Team
Denis
Cofounder and
SaaS Director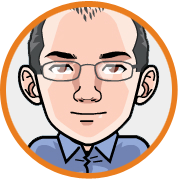 Benjamin
SaaS Product manager
Olivier
Dev/Ops
Bruno
Dev/Ops
Luca
Sales representative
Léonie
Marketing Manager
---

To learn more about our SaaS offers, we invite you to consult What are the different iTop SaaS offers ?.
Nevertheless, if these offers do not fit your needs, you can browse What is iTop community ?.  
You can also contact our sales department which will be able to indicate you the most adapted product for you.