Available with
Free
Tailored
Team
Managing your contracts
Before beggining
 
Create your contracts type. In the Data administration tab, choose typology configuration and create your contract type. For instance:
Hardware contract
Maintenance contract
Outsourcing contract
How to do it
 
Just click on the button "New" in the menu Customer contract to create a new one.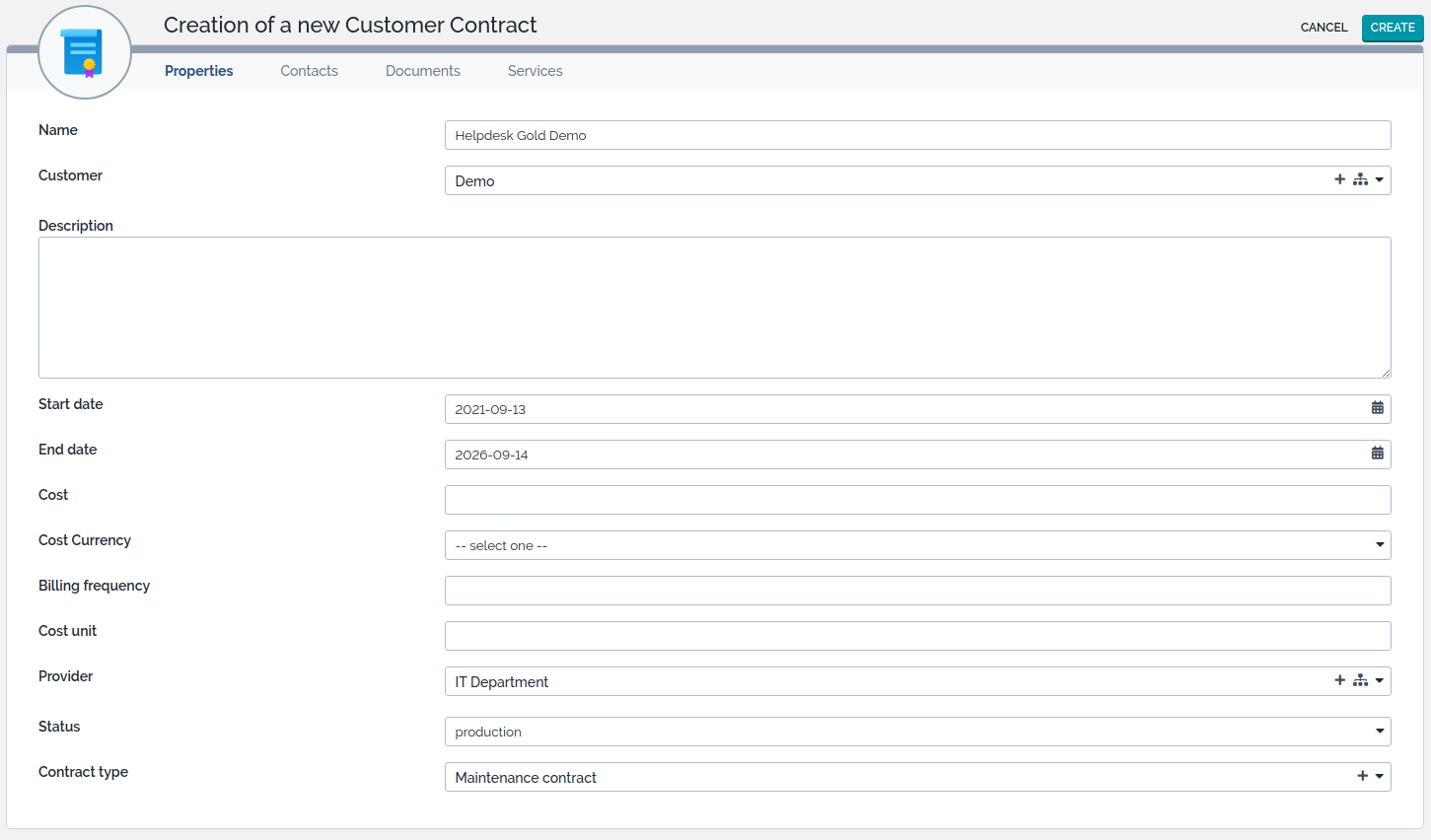 The tab "Services" display the list of services provided to the customer for this contrat. You can specify for each service which SLA is applicable.